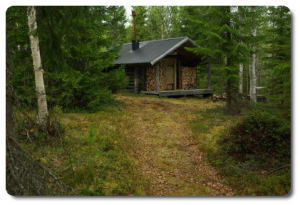 Both easy and difficult. It is already now possible to walk the entire trail between Nordmaling and Fredrika. A webmap of the whole temple trail can be reached through the nature guide. The difficulty of the trail is however not yet fully documented, meaning that longer distances are most suitable for experienced hikers.
Nature areas and numerous natural objects along the trail are described and coordinate set in the nature guide.
The right of public access means don't disturb – don't destroy! In other words – you must be very careful. Please read this before you go!